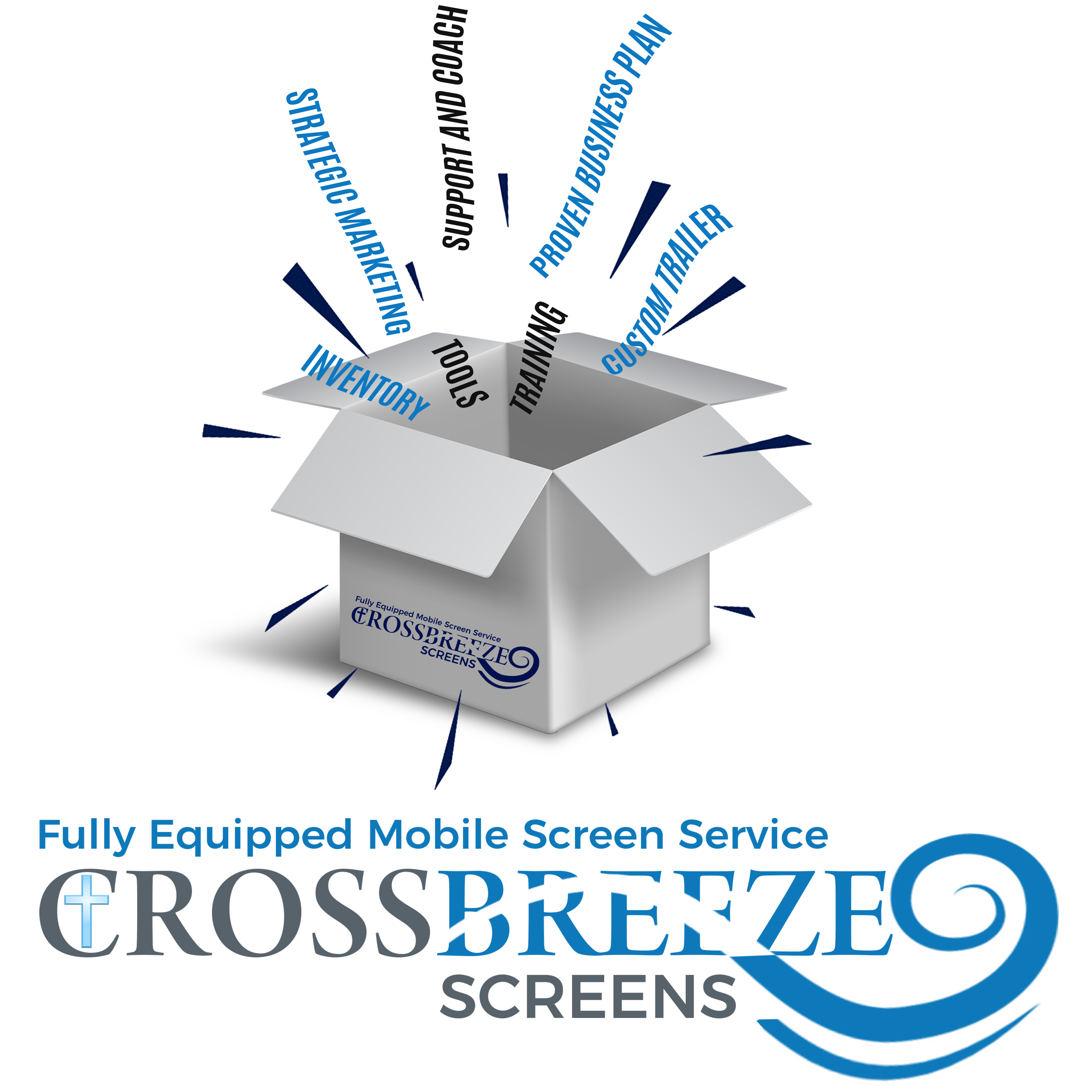 Business Opportunity from Cross Breeze Screens
Everything but a franchise for you
Our Trailer
Our trailer, along with our training program, is arguably our greatest asset. It is designed and built just for the mobile screening industry. Explore the tool boxes, carpeted surface, storage and cutting area. It is an outstanding workshop. A workshop, that serves as one of your greatest advertisements as well. Many screen services work out of vans, wasting time and money setting up saw horses and work tables. Not us! We are smooth, efficient and cost cutting. Be sure to keep lots of business cards on you. This trailer will draw out the customers!
Our trailer is offered in any color and the wrap you see depicted here is optional. A Truck is not included and must be purchased separately. The Trailer is your complete shop on wheels. You can carry all of your products, including window screen frame and accessories, sliding screen door kits, hinged screen doors, rolls of screen material, installation material and spline. It all has its place. You will be fully equipped and ready to go.

The Mobile Screening Industry
Hello and thank you for your interest in our exciting new business opportunity. Cross Breeze Screens is a fully equipped mobile screen business. We repair and replace window screens and screen doors. We also sell and install the new retractable/rollaway screen doors. We offer a variety of screen related products like pet proof screens and solar screens.
What does a Mobile Screen service company do and sell and what is the earning potential? Please let us make it very clear, we can in no way guarantee your success. We offer a great opportunity, but with this opportunity any client or prospective entrepreneur must consider a number of factors. Some considerations include personal commitment to success, diligence, people skills, reliability and the economic environment of target area.
Here are some examples of what a mobile screen service company offers:
Deluxe Sliding Screen
Doors Pet Proof Screen
New Roll Away Doors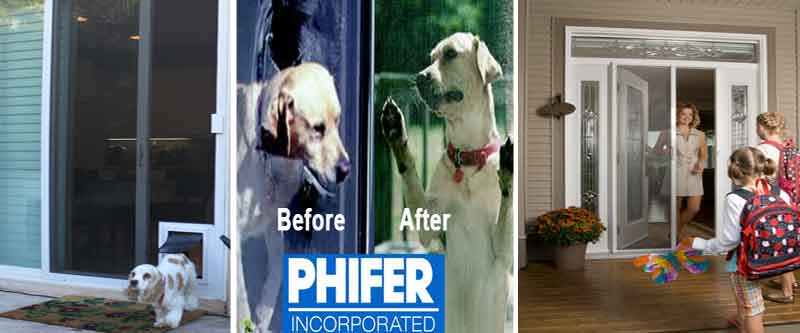 You will also be equipped to sell and install pet doors, protective grills, hardware, handles, rollers, etc., all of which has a 100% mark up.

Here at Cross Breeze Screens we are offering to set you in this industry. Along with our training and custom trailer, we will launch you to your success!