The CLOVR Story
CLOVR is built on a singular, core idea: that spa-going ought to be an inviting but casual experience. The day-spa industry treats wellness like healthcare. It calls experts, "practitioners and therapists" and places you in waiting rooms and forces you to make appointments. Traditional spas take themselves too seriously. That music is a snooze-fest and if we have to see one more stone on one more back… Our mission is to change that. We believe wellness goes beyond the body and the mind; it starts and ends with whatever a healthy lifestyle looks like for you. A spirit of friendship, moments of inspiration and the space to give yourself whatever you need to be more ready for your life once in a while is what it's all about. At CLOVR, if you believe what we believe, you will never be the same.
Our Mission
CLOVR supports the ideal that wellness goes beyond the body and the mind to help you feel more ready for your life.
Our Vision
Consciously creating space for the principles of a truly healthy lifestyle to flourish — memorable moments, a spirit of friendship, and a culture of art, music and joy
OUR CORE VALUES
Warmth: The value of human engagement is immeasurable
Relevance: We are never comfortable with the status quo, striving to always be the chased not the chaser.
Quality: We are tireless in our pursuit to achieve the highest caliber of service and experience.
Attentiveness: We take care in curating every aspect, every moment of the CLOVR experience.
Chillness: We strive to inspire those around us without taking ourselves to seriously.
The Management Team
The CLOVR team has been behind some of the biggest names in the health and wellness franchises industry.
From building Massage Envy from 8 to 1,000 units to developing stronger more effective infrastructure for Amazing Lash, The Joint and Redline Athletics. Boasting over 50 years of combined experience in franchise development and growth, CLOVR's management team is primed to do it again!
The principle investment group behind CLOVR benefits from a team rich in direct to consumer and customer experience strategies. Brands that the group has founded, expanded or consulted with include Booker, Chick-Fil-A, mastercard, PGA TOUR, MindBody, bluemedia and Spa Finder.
Disruptive Membership Model
Unlike other spa or beauty memberships, at CLOVR your monthly contribution dollars go to services instead of a monthly fee that gets you a single service.
There is no lockdown, members can cancel at any time with no penalties. It is shareable, with our household membership, anyone in the home can use the membership. With a CLOVR membership you also Get The Goods, discounts on services, products and access to exclusive events and offers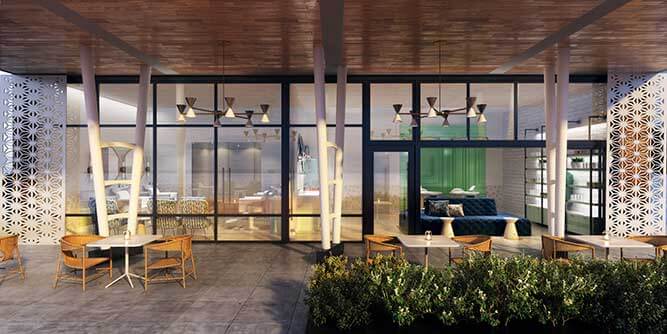 CLOVR Life Spa Development Support
Real Estate
CLOVR Life Spa works within a Master Broker platform which allows for rapid growth of the brand.
Our Master Broker and corporate teams will assist in running territory demographics, negotiate lease terms, and answer any other questions you may have. Our Master Broker is tenant represented only, meaning that you know that there is always somebody on your side.
Construction
A member of the corporate team will provide you with an initial layout so you can conceptualize the space.
You will also be provided a highly detailed Specifications Book which lays out everything in the spa from paint, to flooring, to furniture, and fixtures. Your architect will have all of the information they need to draw up your plans which will be reviewed and approved by the corporate team.
Training
Our training team will provide comprehensive training designed for you and your team to succeed. You will receive several training documents and manuals which will teach you all there is to know about the business.
Along with documentation, our team will also provide initial franchise training, on-site opening training, and continued learning which will ensure that you and your staff are always prepared to handle daily operation of your spa.
Business Systems
Paired with our detailed operations manual, you will find a myriad of other systems that will prepare you to operate your spa.
From the start, you will interact with a Development Worksheet that will provide all of the steps from the day you sign your franchise agreement to the day you open your spa. Our systems are developed over years of experience, meaning everything you receive will have already run the test of time.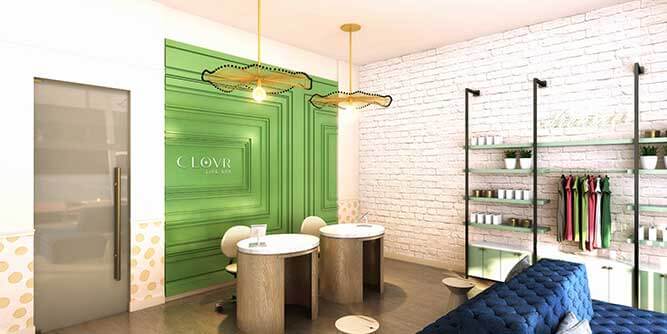 Marketing
You will receive a comprehensive marketing manual with thorough local marketing programs and guidelines. You will have access to our library of proprietary marketing materials.
Our national website will have unit level micro sites so you can localize your web presence and message. Local marketing coops will help generate market wide awareness for the brand and your location.
Technology
Our suite of technology solutions will help you establish, manage and grow your business. The point of sale system will help you manage your business from a revenue, scheduling and client utilization standpoint.
Your point of sale data will be imported into our core business review to help you grow your business to meet and exceed your revenue goals.