The Perfect Business Opportunity for
Entrepreneurs with a Background in Education
Are you interested in opening a parent-teacher store? You have come to the right place - The School Place®! We offer all the services that you expect from a franchise - but without all the costs! Because we are a marketing alliance rather than a franchise, you pay no franchise fee and no royalties. And you control your business the way you want to!
What is a School Place store?
If you have ever been involved with early childhood and/or elementary education, you know that teachers require a vast array of products to be successful in the classroom. The School Place carries a complete offering of teacher resource books, teaching aids, classroom decorations, language arts products, science products, math manipulatives, arts & crafts, and supplies. Many of our products are appropriate for the home as well. In fact, The School Place also carries thousands of educational toys, games, and puzzles!
Why join The School Place?
If you are looking to start a new business with all the benefits and support you would expect from a franchise then The School Place is the right place for you. And it is free to join! How can this be? The School Place is owned and operated by the largest wholesale distributor in the school supply industry. Our motivation is to proactively help the independent retailers in our industry to grow and to prosper. We believe that as our retail customers grow and thrive, we also grow and thrive as a distributor and as an industry. So The School Place has invested in a turn-key program and offers it for free to new and existing businesses.*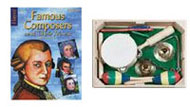 How does The School Place improve your chances of success?
For each of the last 10 years or more, dozens of new parent-teacher retail businesses have started up across the country. Due to the lack of a proven business template, many of these business have "re-invented the wheel" and repeated many of the same mistakes as their respective predecessors. Finally, The School Place brings to the industry a proven model for success.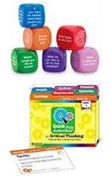 The School Place helps you to start and operate your business
Every entrepreneur is different. And each person has his or her own strengths and weaknesses. Our member support services are tailored to your specific needs and desires. Once you have planned and funded your business, we can help you with the rest. The only other things you need are a passion for education and a desire to succeed!

Support - The School Place Helps You to Start and Operate Your Business
Every entrepreneur is different. And each person has his or her own strengths and weaknesses. Our member support services are tailored to your specific needs and desires. Once you have planned and funded your business, we can help you with the rest. The only other thing you need is a passion for education and a desire to succeed!
Start-up Services

Business planning – sales plan, merchandising plan, cash flow plan

Merchandising budget and assortment plan by department, class and sub-class

Start-up checklist template

Real estate site location assistance through our commercial real estate experts

Store build-out and layout assistance

Seasonal inventory management planning
ER Connect™ Point-of-Sale System

Designed specifically for The School Place by Microsoft® partners

Preloaded with product information including images

Connects your business to School Place distribution systems

Place orders electronically

Product and pricing data maintained automatically

School Place helps you establish your min/max reordering parameters
Education and Training Services

2-day training at our headquarters (travel expenses not included)

One-on-one access to our retail merchandising expert

One-on-one access to our retail business management consultant

Quarterly member conference calls

Annual membership meeting

Opportunity to serve on dealer advisory council
Marketing Services
Free professionally designed website with e-commerce shopping cart tied to School Place fulfillment systems

Free professionally designed logo

Free business card design (first set of cards free)

Loyalty punch cards and custom bell-shaped hole punch (small fee applies)

Discounted mailing lists targeting teachers and schools in your area

Free template-based e-mail marketing program

Free grand opening postcard design (printing and mailing expense not included)

Comprehensive national marketing program to promote the School Place brand – School Place members are licensed to use the School Place brand to their benefit

Coordinated promotions with manufacturers

Free lead generation system through central School Place website

Gross profit sharing from central School Place website
On-going Support
School Place staff have access to your system to be able to assist in monitoring your operation

School Place members around country share data with each other to help stores learn from each other and improve results
Your Investment
The size of the investment needed to startup and operate a School Place store varies from market to market. Our experts will help you to create a sales plan based on your market conditions (size of market, level of existing competition, etc). Once your sales plan is in place, we help you determine how much inventory and floor space you will need. The sales plan, inventory plan, and site selection are all determinants of your start-up funding needs. Showroom space typically runs in the 2,500 to 4,500 square feet range. Typical initial inventory expense can run from $40,000 to $80,000. These are guidelines from previous history and do not mean that your store will necessarily fall within these ranges. Using breakeven analysis, we will help you determine how much capital is needed to fund the business during the period of time where it is growing toward breakeven. Our current guidance for new businesses is to plan for total funding in the range of $100,000 to $250,000. Again, your business will not necessarily fall in this range. We will work with you to help you determine an appropriate budget for your business.
At the School Place, we believe in…"Strength in Numbers®!" As we grow in strength through our alliance with independent retailers, we invite you to join us.
Please submit the form to the right so that we may contact you.
*Membership in The School Place requires a commitment to purchase the majority of your product from parent company Educators Resource. Certain optional fee-based benefits are available as well.