Grow with a Leading Vitamin IV Franchise
Liquivida Lounge® is the leader in the IV vitamin therapy industry and is fully diversified in its products and services. The company has grown steadily during the pandemic, and is now actively selling franchises to interested and qualified professionals who want to be part of this fabulous, cash-based business. The model serves customer needs ranging from anti-aging, medical esthetics, and weight loss, along with personal beauty and care.
We invite you to join Liquivida ® in helping people everywhere feel younger, more energetic and in control of their health.
Why Liquivida ®
Custom Blend of Liquivida ® IV Drips, Service Many Lifestyles
Franchise Network Growing Across the US
Respected brand in the industry
Founded in 2014
3,000 Doctors Currently Affiliated

Liquivida ® Franchise Opportunities
Liquivida ® Wellness Center - Offer weight management, nutrition counseling, medical esthetics, age management, personal beauty and skincare under the Liquivida® brand to maximize your earnings and tap into our corporate marketing, legal and management support to lower overhead costs. This cash-based business is helping people invest in their healthcare NOT their sick care. In other words, Liquivida® is bringing "health" back into healthcare. Medical professionals are trained to help people look and feel good from the inside out over the course of a lifetime.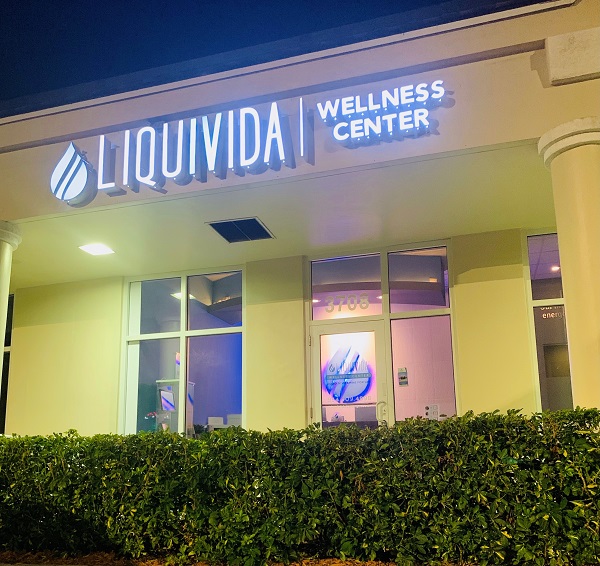 Ideal Candidate
If you want to own a medical wellnes spa under a leading health and wellness brand, we want to hear from you! Under our model, we merge vitamin IV therapy, medical esthetics, and weight loss in a beautiful spa-like environment. We're looking for individuals with business, retail, hospitality management experience and/or medical professionals who want to deliver a premier client experience and operate a modern wellness spa under a brand that conveys confidence, care, and trust.
Our mission is to help people feel younger, more energetic and in control of their health. We want a person who mirrors our core values, can build a strong team, and implement our franchise model with our direction and support. Franchise management experience is a plus, in addition to knowledge of the spa or esthetics business. To start a Liquivida Wellness Center, you must have at least $200K in liquid capital.