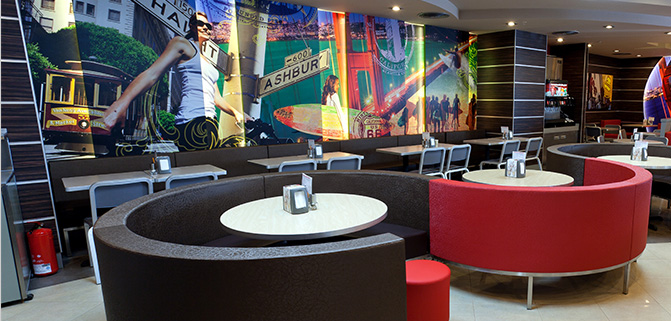 At CKE Restaurants Holdings, Inc., franchisees are our top priority; we run the business so our franchisees can be successful. Which is why we are reaching out to you, the elite restaurateurs and developers in Canada, to be the next generation Hardee's franchisee. Our aggressive franchise development plans involve identifying the best franchisees, the best locations and the best opportunities for success in Canada. Our franchising team is committed to helping operators like you build sustainable businesses that are successful in the long-term.
Learn more about the Carl's Jr. franchise opportunity...
Our commitment to serve high-quality, great-tasting products is rivaled only by our commitment to our Franchisees. At CKE, parent company to Carl's Jr. and Hardee's, we truly believe that the Franchisees are our future and that engaged franchisees are key to our success. With more than 3,400 franchised or company-owned restaurants in 42 states and 28 countries, we take our franchisees' success very seriously. Which is why we say with confidence, "Our next success story is you."
INDUSTRY LEADER
Ranked among the highest quality and best-tasting brands in the burger segment
MORE THAN $3.9 BILLION
in system-wide sales
HARDEE'S RANKED AMONG TOP 3
HAMBURGER BRANDS by Entrepreneur Magazine 2013 Franchise 500®