Built by an experienced businessman with nearly 30 years owning and operating some of the country's most well known franchise brands, our CEO understands what it takes to build a successful brand. We aren't in business just to brag about the number of franchises we've sold (no outside sales firm used here). We are here to build the leading mobile compaction brand.

Crushr is an easy start-up franchise with major growth potential.
Our business model is low overhead and high margin. You operate a responsive and nimble mobile commercial on-site trash compacting business. It can be as lean as one-person to run the business and drive the truck.
No brick and mortar building to maintain, and you can pick the staff you trust to help you book and perform the crushes.
OUR ADVANTAGES
Potential for profits is dictated by how many compactions you can do in a day. The more you compact, the more you make. And, the more you compact the more your clients save. It's win win.
With our lower overhead our lean business model positively impacts your bottom line.
We deliver a ROI few franchise concepts can rival. Once you see Crushr in action, you'll understand why it's an innovative and effective tool in waste management.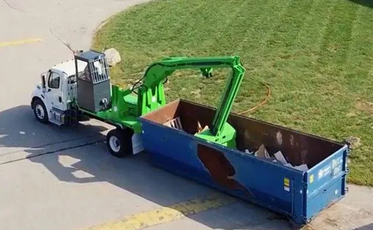 How It Works
Crushr waste management service is a patented mobile compaction truck that replaces costly hauls of your dumpster rental or roll-off dumpster with an inexpensive service, making it easier and more affordable for you to manage your open-top container waste.
We save room.
We save time.
You save money.
Each time we compact your trash, we can increase the capacity of the container by up to 40%, costing you about 1/3 of the price of your total hauls.

Join Our Team
If you're looking to get involved in your first franchise, or you have been investing in various franchise models for years, we provide a unique opportunity. You have done your research and know there are a lot of franchises to choose from and invest in.
Unlike other franchise models that may require many moving parts to be successful, Crushr requires two—you, and the truck.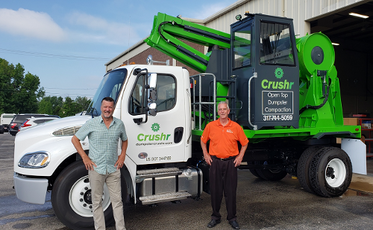 TAKE THE NEXT STEPS
We are a growing business with a lot of opportunity to support your interest in cities that meet our start-up criteria.
We'd love an opportunity to help you grow Crushr in your chosen market nationwide.